We are grateful to Paul Brown, former NPR News morning anchor and old-time musician, for sharing about his special bond with Ralph Epperson.
Through his example of running a station devoted to reflecting the community's life back upon itself, Ralph helped me understand the positive power of media. WPAQ affirmed its community's life, values, and art, and thereby strengthened the community it reflected. That understanding prompted me to continue with radio and guided my entire career.   Also Ralph, simply through his example, was constantly asking the question of others, "What are you doing to help make our world better?"  Through what he was doing, he reminded me every day of what I came to consider an obligation to try to improve the lives and potential of those around me.  I'm sure I fall short as frequently as I succeed in that, but I suppose the effort counts for something at least.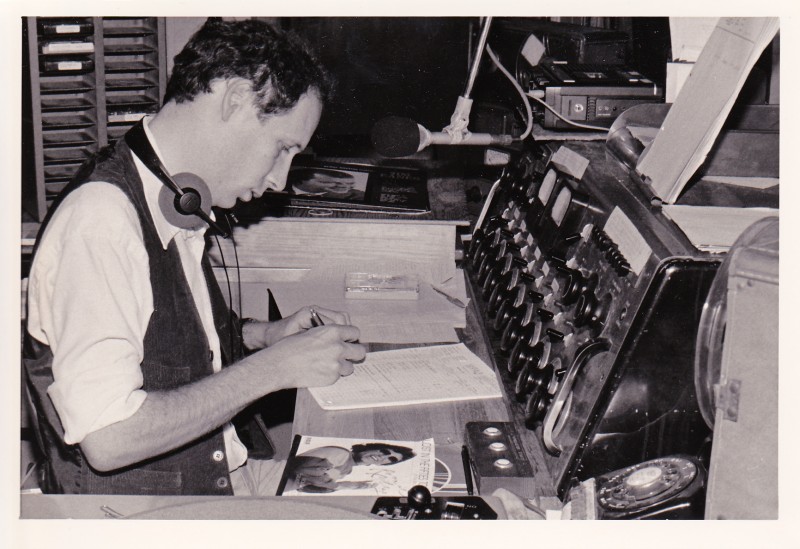 Paul, who started his radio career at WPAQ as news director and operations manager, is pictured here at the station's original control board, c. 1985.
Photo by Paul Friedman