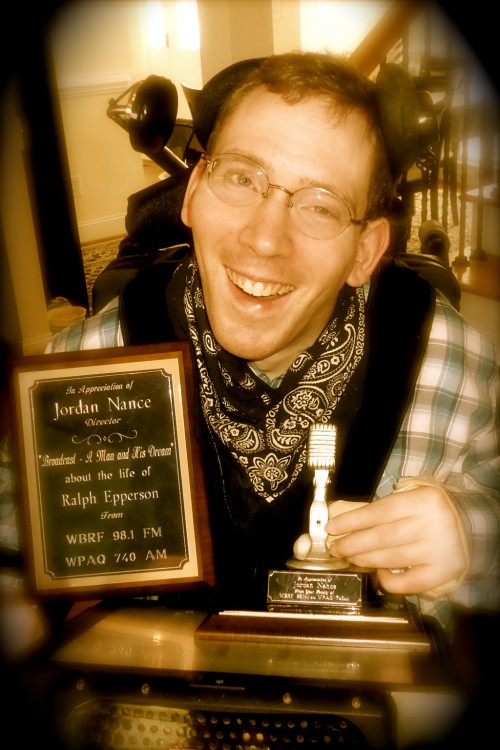 I am Jordan Nance the director of the documentary "Broadcast: A Man and His Dream". I am thirty one years old. I have cerebral palsy but it is okay. I sometimes have to get help from my family and friends.
I like music since I was a baby. I fell in love with bluegrass when I first heard it in 1994. I like the beat of the music and the story it tells in the song. Ralph Epperson helped me to love the music like he did when I listened to WPAQ radio and talked to him.
My dream is to help people know about Ralph Epperson and his dream to build WPAQ. We have the bluegrass and old time music from the Blue Ridge because he played it on his station and recorded it for us to listen to today. Ralph told me he did not give up on his idea when it got hard for him. He had to get some help from his family and his friends. He had people praying for him to finish WPAQ.
When Ralph said "do not give it up" it helped me to stick with it and keep working on the documentary until I finished it. I worked hard but I needed help for my dream to come true. I could not do it without my producer Beth Crookham helping me and my mom and dad.
And here it is my website "Broadcast the Dream". I am happy I get to share it with you. I hope it helps you to live your dream like Ralph and me.