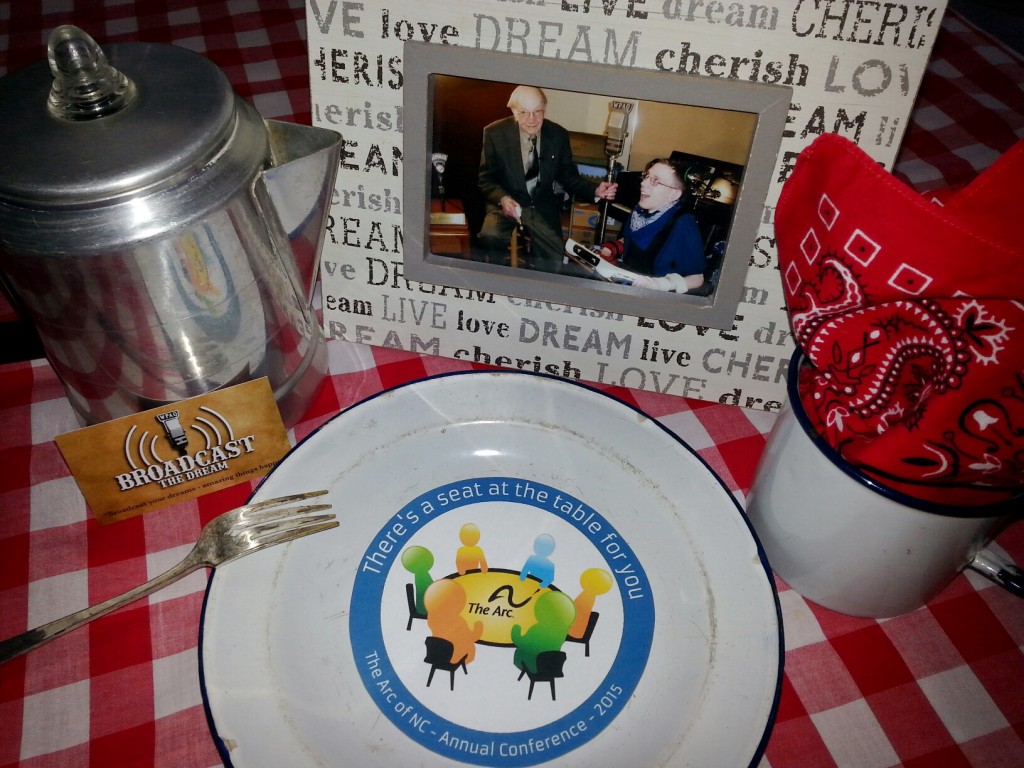 I am looking forward to show my documentary "Broadcast:  A Man and His Dream" at the Arc of North Carolina conference on September 25 and 26 in Cary at the Embassy Suites Hotel.  I want to help you learn to not give up on your dream like Ralph Epperson and me.
Ralph's dream was to build WPAQ radio in Mount Airy, NC.  He worked hard to put his station on the air in 1948.  My dream was to do a documentary about Ralph building the station to play the music of the Blue Ridge.  It took a long time but I finished it with the help of my family and friends.
I hope you can come visit me at the exhibit hall on Friday and Saturday or come to the dinner and movie on Friday night.
www.arcncconference.org